Distinguished History
Prudential Realty Company has, in more than 85 years, evolved into a highly professional organization, meeting the needs of its investment and management clientele. The Company can claim a colonial history with its roots in hotel operations, theater ownerships, automobile dealerships, and gasoline stations as well as in real estate.
Max Engelberg, the firm's founder, established his first office in 1918. In those early years, the Company's portfolio included theaters and vaudeville houses. Stars like Gene Kelly and Dick Powell appeared in these entertainment centers.
In addition, Prudential Realty Company was active in the automobile industry and partnered in the sale of the Durant, the inspiration of the founder of General Motors. During the '20s, Durant dealerships flourished.
In 1929, Prudential Realty developed Affiliated Service Stations, Inc., a working partnership with the American Oil Company.
Even today, several of these service stations continue operations. However, many other stations have been replaced by office buildings and retail outlets.
By the mid 1930s and through the '40s, Prudential Realty Company acquired multi-family apartment buildings at a brisk rate. When the construction boom occurred after World War II, the Company was ready. Several well-known apartment buildings and many commercial outlets were constructed throughout Western Pennsylvania.
In 1956, Herman Investment Company, a subsidiary under the wing of Prudential Realty, purchased the 1,000 unit Prospect Park Apartment Complex in Whitehall, Pennsylvania. Such acquisitions and construction projects for the company continued throughout the '60s under the leadership of Herman, Louis, and Howard Engelberg.
In the 1970s, the company pioneered the development, sale, and management of condominiums.
The Company soon emerged as a leader in this field and continued to emphasize expert management of both condominiums and cooperatives in Western Pennsylvania. This emphasis has continued to the present.
During the '80s, Prudential Realty Company expanded outside the Western Pennsylvania area. The Company now has shopping centers in Philadelphia, Kentucky, and Florida; a large office building in the New York / New Jersey area; and several multipurpose lakeside commercial outlets in Lake Placid, New York, home of the 1932 and 1980 Winter Olympics.
The concluding decade of the century has seen unparalleled growth for Prudential Realty Company. Residential management has increased to over 5,000 units (apartments, condominiums, and co-ops).
The Company manages approximately one million square feet of commercial office and industrial space. The Company also manages dormitories throughout Pennsylvania as well as shopping centers and outlet malls across the Northeast. Our total asset management portfolio is rapidly approaching a half billion dollars.
Now, the 21st century, Prudential Realty has again further diversified its investment and business portfolio. Its brokerage and mortgage business has greatly expanded as well.
Featured Residential Properties
Feature Property
ALVERN GARDENS APTS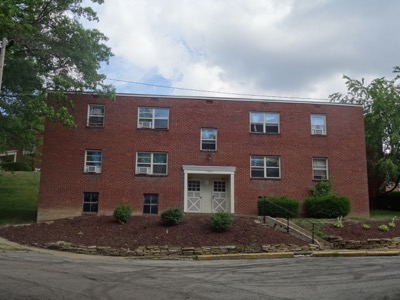 Feature Property
NORTH AVENUE APARTMENT
Feature Property
BELLEVUE MANSIONS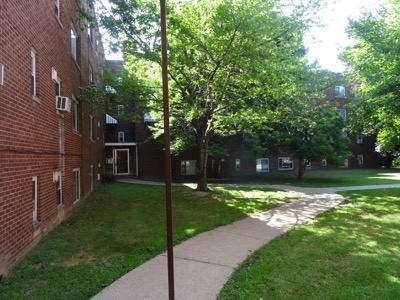 Feature Property
BELLEVUE SHERIDAN APTS.